Funeral Services for Sueann Ray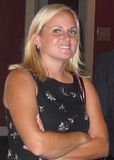 Friends & family of Sueann Ray will be receiving guests @ the Owens Funeral Home in Cartersville, GA on Wednesday, Feb. 22nd from 6-8 PM.
Funeral Services for Sueann Ray will be held Thursday, Feb. 23rd at 2 PM @ the First Baptist Church in Woodstock, GA
The family has asked that in lieu of flowers, to please send a donation to Sueann's daugher Charity Ray for her education fund. You may make a donation @ any Bank of America location. Simply ask for the Charity Danielle Ray Education Trust Fund.
Please continue to refer to Sueann's website for updates on this case as it now proceeds into the justice phase.
http://www.findsueann.org/